Corporate Sales
Voucherline are delighted to work with a large number of companies who love the fact that they can get all sorts of gift vouchers and gift cards in one place, with one invoice!
We can assist with bulk purchase, obtaining discounts that you may not achieve as we purchase in bulk from our suppliers. We can also assist with fufillment, packing and posting your vouchers and gift cards for you, at very keen prices.
Voucherline also have access to a fantastic portfolio of e Vouchers including M&S, Asos, John Lewis, Debenhams, House of Fraser and many more.
Voucherline were the pioneers of the Reward Account, with our online gift code product the Just for You card. This is a fantastic way for your staff to shop and select their gift vouchers or gift cards in their own time, with their own personal account. They simply checkout and use their gift code in the same way as a debit or credit card on our site.
The
Just for You
card has been so successful, it has grown and grown and 2018 sees the launch of our very own Reward Portal called
Reward Panda
! you can now reward staff, customers and members with great offers, discounts and rewards easily and with no monthly fees in fully branded websites, with a range of different options to suit all budgets. Keeping it Simple is our motto!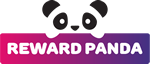 Finally, because we have our own call centre and sales team, you can use us for your customer service requirements too! Virtual office services, order capture, you name it we provide.